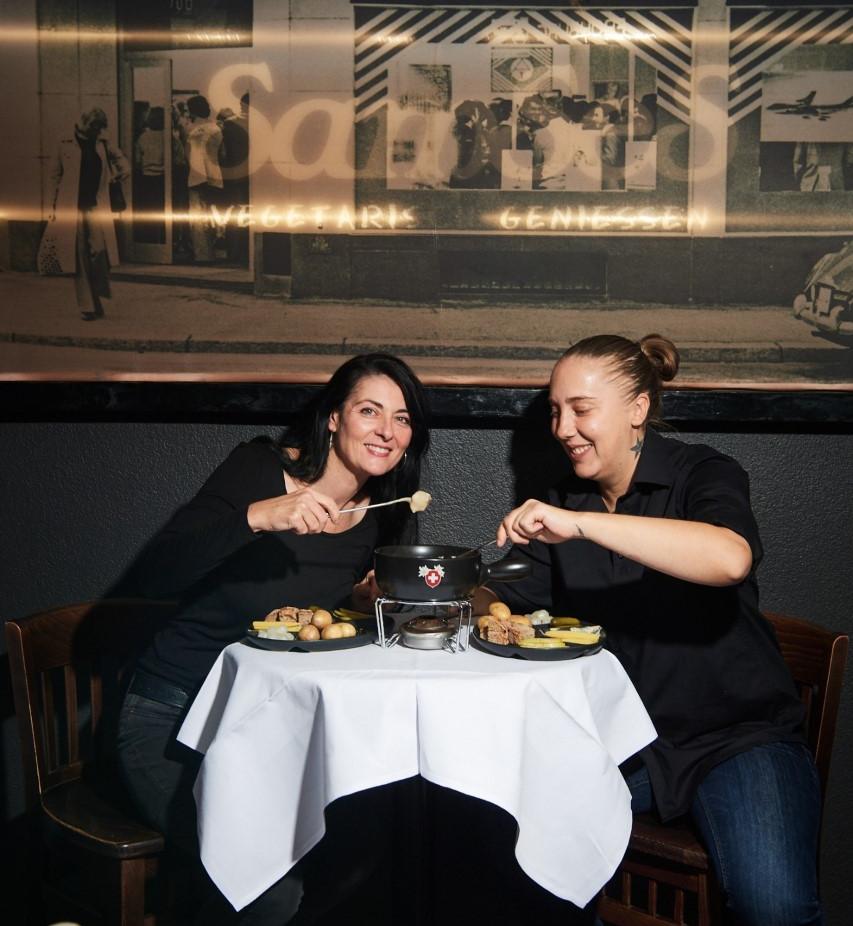 We've got a surprise for you... Delicious plant-based fondue from the Samses restaurant on Zurich's Langstrasse straight to you in the cozy dining room.
Ornella & Kati ♥ wish you a lot of pleasure with the plant-based fondue by Samses Vegan.
Thanks to you, 50 cents of every purchase of a fondue are sent to an animal welfare organization.

From November you can also enjoy our fondue in the Samses restaurant in six delicious variations ...